The Atlanta Dream play their home games at the state-of-the-art Gateway Center Arena, a multi-purpose sports and entertainment venue with 5,000 seats for events such as concerts and convocations and 3,500 seats available for Dream basketball games.
Media Parking  
Parking is not guaranteed with your credentials and space in the Sky Lot is dependent on demand for each individual game. If you are approved for a spot, you will receive an email confirmation with directions to the Sky Lot on the back side of the arena. 

 

If you are not approved for a parking space, please park in the main lot in front of the arena.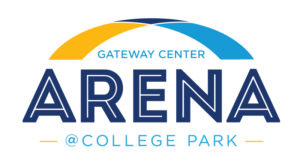 Gateway Center Arena @ College Park
2330 Convention Center Concourse
College Park, GA 30337
gatewaycenterarena.com